Cannonsburg Double Header – results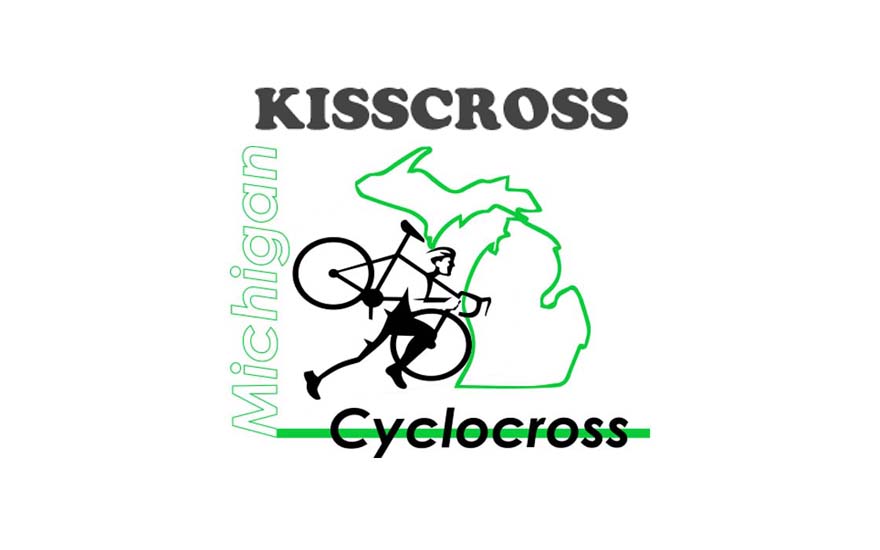 ---
Thanks to everyone that attended what I believe was the first night cyclocross/double header race in Michigan! Seems like every year we kick off the season with warmer than normal temperatures. The weather sure made it nice for the spectators though. Check out this You Tube video from Matt and you see what I mean. Thanks Matt!
Hope you had a chance to grab a few energy bars from Raw Revolution, if not we will have some available for the Highland Park Race too.
Thanks go out to Founders Team and the Spout Team for race set up and tear down!
A MEN
1-DEREK GRAHAM
2-SIMON BAILEY
3-ADAM YORK
4-JEFF HANEY
5-JEFF JACOBOI
4-RUSS GREENWOOD
A WOMEN
1-KETURA HENDERSHOT
2-CHENOAH HENDERSHOT
B MEN
1-JOSH JOHNSON
2-RYAN OLTHOUSE
3-JON BALLEMA
4-JOESPH WEISSERT
5- SHAWN CROWLEY
6-DOEZ
7-JEFF SCOFIELD
8-DAN COLE
9-JEFF FESTIAN
10-DAVE DILNO
11-DWIGHT GOODWIN
12-CHRIS DAVISON
13-DAVID GEORGE
14-SCOTT WALBURN
15-PAT DRUEKE
16-JOSH DUGGAN
17-DANIEL DILLBECK
B MASTERS 40+
1-JOHN MEYERS
2-MICHAEL SEAMAN
3-WAYNE COOK
4-WADE BAGNELL
5-DAVE STAUBLIN
6-DON BOERSMA
7-TIM POTTER
8-RICK WATSON
9-JERRY BEHL
10-BRIAN CORNELL
11-BOB LALLEY
12-RALF SHARNOWSKI
13-KARL SIEBERT
14-RICK PLITE
15-DENNIS MURPHY
16-BRAD BENNETT
17-MARK JOHNSON
18-THOMAS MCGOVERN
19-MIKE MAMO
B WOMEN
1-SARAH MCGUIRE
2-NICOLE BOREM
3-TARA JANSEN
4-ANNE GROFVERT
5-MONICA TORY
6-MARCI MICHMERHUIZEN
C MEN
1-TIM POTTER
2-BRIAN KRAUSE/NICK FORTNEY-TANDEM
3-JAMIE RYSTLEWSKI
4-ROB JOHNSON
5-THOMAS DEJAGER
6-DAVE VANNETTE
7-RYAN CAREY
8-MICHAEL SEAMAN
9-ROB VANECK
10-SCOTT DAIGLE
11-BILLY KROL
12-MATT CORNELL
13-STEPHAN ERICKSON
14-CARL ERICKSON
15-NIKO SHARNOWSKI
16-SETH ROTTSCHAFER
17-DAVID CHANDLER
C WOMEN
1-AMY HANEY
2-NOCLE LESINSKI
3-ANDREA DAVIS
4-LISA MESLER
KIDS 1 LAP BOYS
1-ETHAN BOERSMA
2-ADAM BOERSMA
KIDS 1 LAP GIRLS
1-REIAN PLACER
2-ASHLEY BOERSMA
9-11-09 CANNONSBURG SKI AREA NIGHT RACE
A MEN
1-DEREK GRAHAM
2-TOM BURKE
3-JOE KEDROWSKI
4-BILL GALLAGHER
5-ANDREW WEIR
6-BRIAN HANCOCK
7-ADAM YORK
8-CHRIS PAWIELSKI
9-SHAWN DAVISON
10-JEFF JACOBI
11-CRAIG GIETZEN
12-SCOTT CHAMBERS
13-RUI AZEDO
14-RUSS GREENWOOD
15-NATE VERSLUIS
16-TIM CURTIS
17-STEVE KUNNATH
18-DAN FRAYER
19-PETER GRAVES
20-JEFF CACHERO
21-JEFF FESTIAN
22-JURRIEN DAVISON
23-TONY HERSBERG
24-MATT NAWROCKI
25-DAN NAGELKIRK
26-RICK RACHT
A WOMEN
1-CHENOAH HENDERSHOT
2-KETURA HENDERSHOT
B MEN
1-RYAN GINGERICH
2-JOEL BIERLING
3-AARON DOWLING
4-TOM LANDRY
5-CASON MCGOVERN
6-BRYAN KUYPER
7-DON BOERSMA
8-MATT LEVESSEUR
9-STUART NEILS-KRAFT
10-MIKE KOETSIER
11-MIKE WEIGAND
12-DAVID LINTEMUTH
13-SCOTT WALBURN
14-MARSHALL MICHMERHUIZEN
15-DOEZ
16-DANIEL KOERT
17-MIKE GORKOWSKI
18-TERRY BOCHENEK
19-MIKE DESCHRYVER
20-JASON HULS
21-JEFF FESTIAN
22-DAN COLE
23-BART VANDERHAMMER
24-DAVE DEBOER
25-JON MULLENS
26-SHAWN CROWLEY
27-TODD WILLIAMS
28-CHRIS DAVISON
29-TIM BOCENCK
30-JOSHUA DUGGAN
31-DWIGHT GOODIN
32-BEN VAN GESSY
33-SCOTT THENIKL
34-DENNIS HAMEL
35-GREG LAMBERT
36-DARRYL DEWIND
37-DANIEL DILLBECK
38-BRENDON MURPHY
39-ERIC NEWTON
40-TIM BUNNING
B-MASTERS 40+
1-JEFF HANEY
2-JOE LEKOVISH
3-MICHAEL SEAMAN
4-DAVE STAUBLIN
5-WAYNE COOK
6-WILLIAM BAGUELY
7-SCOTT TENCATE
8-CRAIG RAWLINGS
9-MARK BISSELL
10-JEFF BURT
11-CHRIS BLOCH
12-JERRY BEHL
13-DAN JELENS
14-SHAWN BUSBY
15-BOB LALLEY
16-TOM MCARDLE
17-RICK WATSON
18-ROBERT HUGHES
19-FRANK KROL
20-BRIAN NEELY
21-RALF SHARNOWSKI
22-DOMINICK ZACCONE
23-BRIAN KOMMER
24-LEE BOUGHNER
25-MARK JOHNSON
26-JOHN JASKER
27-DENNIS MURPHY
28-MARTIN HALL
29-THOMAS MCGOVERN
30-BILL THOMPSON
31-NATE PHELPS
32-BRIAN GURD
33-ANDREW WEEKS
34-JIM KING
35-DURKEE DAVID
36-MIKE CLARK
B WOMEN
1-NICOLA FESTER
2-MONICA TORY
3-KIM THOMAS
4-MARNE TENCATE
C MEN
1-ERIC PATTERSON
2-KRIS CLAPPER
3-RUSTY KLEIN
4-CARL CROCKER
5-KARL PAGANELLI
6-TERRY BOCHENEK
7-PAT DRUEKE
8-MIKE WINDEMULLER
9-BEN GROENHOUT
10-MIKE VANDENBERG
11-CJ HAWKINS
12-JONATHAN STROMBECK
13-JAMIE R RYTLEWSKI
14-MARK LANCASTER
15-BILL DUGGAN
16-KEN SCHNEIDER
17-TOM TRAINER
18-BEN NASH
19-BILLY KROL
20-ROSS HAWK
21-JOHN MATSON
22-STEVE VIRKSTIS
23-GREG GEISLER
24-JEFF SWETS
25-MAX TENCATE
26-ANDREW BAGULEY
27-MARSHALL BATTANI
28-JOSH MEEKHOF
29-ROB VANECK
30-BILL STRATBUCKER
31-JON-MARC EYER
C WOMEN
1-HEATHER KUBIAK
2-MARY PAT CHELSKY
3-AMY HANEY
4-CARA MC NAMEE
5-RORY NEUNER
6-HEATHER ALLEGRINA
7-ANDREA DAVIS
KIDS 1 LAP
1-CLAIRE BAGULEY
2-MADEY LANDRY
[smugmug url="http://kisscross.smugmug.com/hack/feed.mg?Type=gallery&Data=9624144_J3fFE&format=rss200″ title="Race%20Pics" imagecount="300″ start="51″ num="25″ thumbsize="Th" link="smugmug" captions="false" sort="true" window="false" smugmug="true" size="M"]