Kisscross Race #4 – Venue Change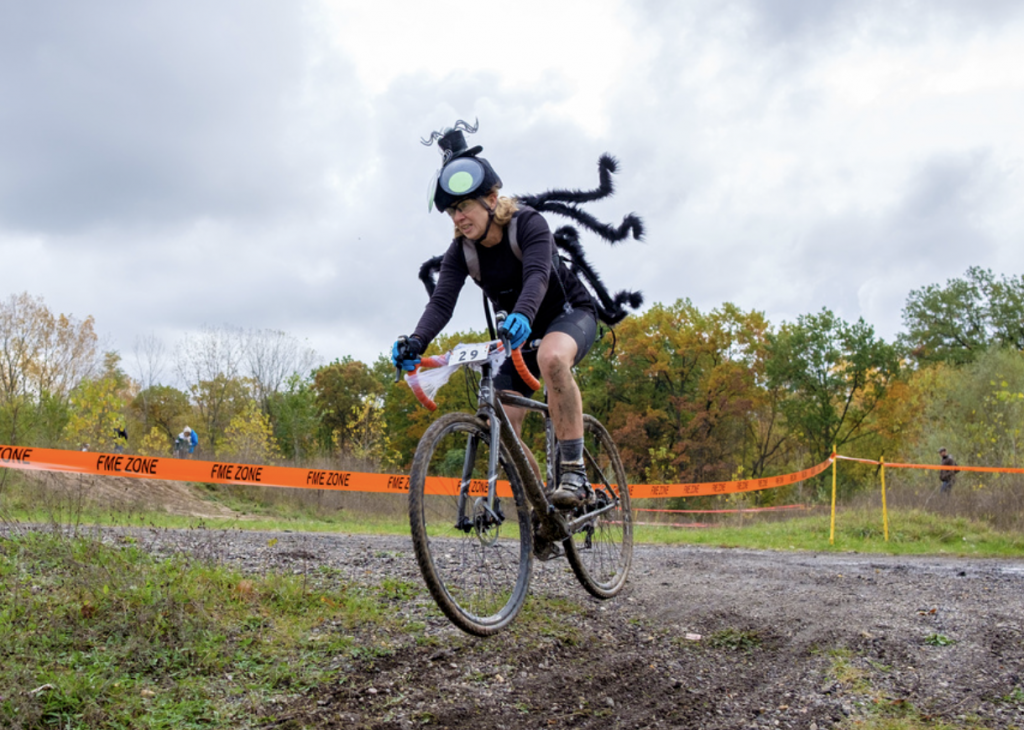 ---
Due to ongoing construction at the GR Bike Park we have relocated the Kisscross Race #4, Oct. 28, 2018 to Riverside Park in Caledonia MI.
Riverside Park is a GREAT venue with a large heated shelter, with a big, beautiful fireplace and indoor bathrooms!
Get creative with your costume for this year's Halloween Kisscross! Moxie Wild and friends will be setting up the course at Lakeside Park in Caledonia, and of course, bringing out the food and bevies for the event!
We'll have a crowd-judged costume contest after the Women's Race with some fun prizes as well as tricks and treat for the kids!
Hope to see you all getting weird and in the Halloween spirit, and watch out for the creepers in the woods…
---